Ruins - 2015 - Strobelight Records/Mystine Records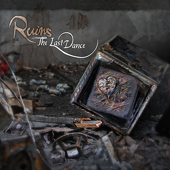 $15 - 2015

Tracks Including
01 Mesmerize
02 Missing
03 KatSong
04 Cages
05 Still
06 Edge of the World
07 Thoughtless
08 Scars
09 Everything That You Wanted
10 Medicine
11 Rose
12 Still Waters
Bonus Track :
- Desperately Still (Klonavenus Remix)*
Details
The newest release by The Last Dance - their 2015 album Ruins - release date April 17th 2015. Pre-order your copy now directly from us to receive your personal copy after our release date.
Listen to Tracks
* Bonus Track only available exclusively on physical CD only.


Copyright The Last Dance 2015. Design by Joyce Digital. All rights reserved.